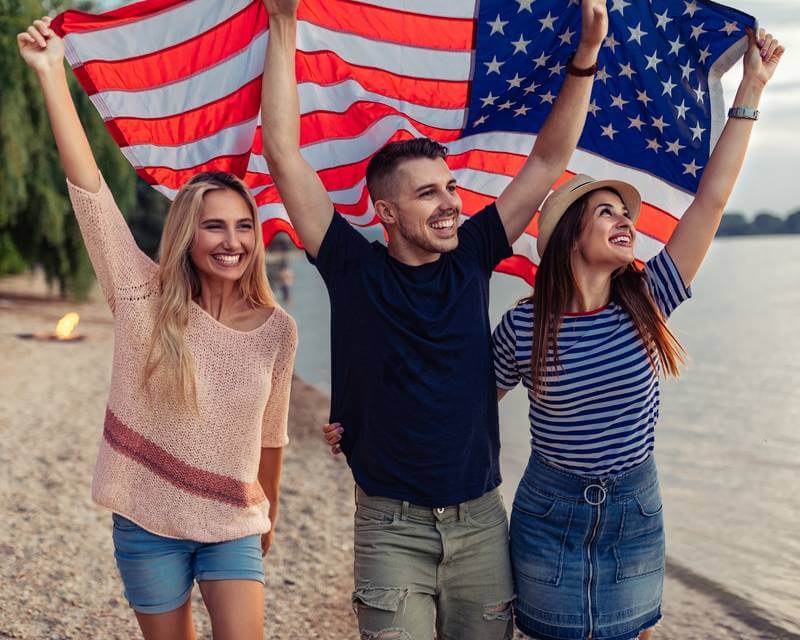 The F-1 visa is a student visa issued to nonimmigrants who wish to study in the United States at an accredited college or university. As a general rule, an F-1 visa is valid for the duration of your degree program, which can be up to 5 years.
As an international student from Pakistan, you must first find out if a United States college or university is a member of the Student and Exchange Visitor Program (SEVP) before you can apply for an F-1 visa. With School Search, you can find out if your university or college is eligible for an F-1 visa. You can apply for an F-1 visa after a U.S. college or university has accepted you and confirmed your enrollment.
U.S. Student Visa Application from Pakistan
A step-by-step guide to applying for an American visa from Pakistan.
Receive the I-20 form after enrolling in a U.S. college or university
A college or university must give you an I-20 form before applying for an F-1 visa. Make sure you double-check all the information on the I-20 form before you sign it. The SEVIS I.D., start and end dates of your academic program, and funding sources are all included.
In order to continue with the F-1 visa process, you need to pay the SEVIS fee. Get a print copy of your receipt. Take it with you to the interview.
Complete the Required DS-160 Application
You must submit the DS-160 application online through the application portal. Visit the U.S. Department of State website for more information about the DS-160.
There is a confirmation page with a barcode. Pay the visa fees after completing the DS-160 form. Print this page before the interview.
Schedule an interview.
After you've completed and submitted the I-20 and DS-160 forms, contact a U.S. embassy or consulate near you to schedule an interview.
U.S. embassies in Pakistan are:
If you wish to know how long you will have to wait for an interview, you can visit the Department of State website. Plan by keeping an eye on U.S. visa appointment dates and wait times.
Prepare for Your Visa Interview
Prepare a list of all the documents you need for your F-1 visa interview. They include:
Passport
I-20 and DS-160 forms, including I-20 payment receipts and DS-160 confirmation pages
Your visa photo
Any documents that prove your intent to return to Pakistan after graduation
Prepare for the interview by practicing answering mock interview questions with a friend or your enrollment advisor.
Documents required:
Prior to your visa interview, prepare these documents:
Passport valid for travel to the United States – Your passport must be valid for at least six months after your trip to the United States.
Nonimmigrant Visa Application
Receipt of application fee payment if you are required to pay before the interview.
Photo
Certificate of Eligibility for Nonimmigrant (F-1) Student Status.
Form I-20 or the Certificate of Eligibility for Nonimmigrant (M-1) Student Status for Vocational Students, Form I-20
Student and Exchange Visitor System (SEVIS) registration is required. When your information has been entered into SEVIS, your school will send you a Form I-20. Your school official and you must sign the document.
Additional Documentation May Be Required
A consular officer will interview you to determine your eligibility for a student visa and may request additional documents, such as:
Preparation for your academic career:
Transcripts, diplomas, degrees, or certificates
Standardized test scores required
Proof of funding for all educational, living, and travel expenses.
Review the instructions for obtaining a visa on the website of the U.S. Embassy or consulate where you intend to apply.