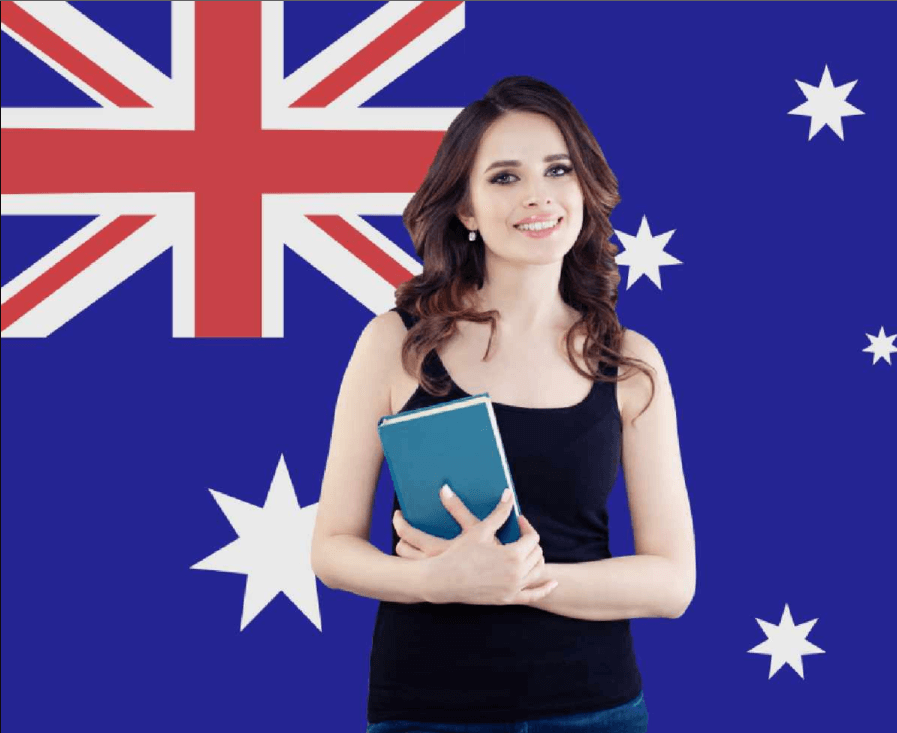 Best Australia Study Visa Consultant
Australia is a great place for students from all over the world because it has excellent schools, a lively culture, and beautiful natural scenery. But, getting permission to study there can be tricky and confusing. This is where Australia Study Visa Consultants play a crucial role. We will explore the essential aspects of these consultants and how they assist aspiring international students in achieving their educational dreams in the Land Down Under.
Why Study in Australia?
Before delving into the role of study visa consultants, it's important to understand why Australia is a preferred study destination for countless international students. Here are some compelling reasons:
High-Quality Education: Australian universities consistently rank among the world's best, offering a wide range of programs and courses.
Diverse Culture: Australia is a multicultural society, welcoming students from all corners of the globe, and fostering a rich cultural experience.
Work Opportunities: Australia provides post-study work options, allowing students to gain practical experience after graduation.
Quality of Life: With its excellent healthcare, safety, and quality of life, Australia is an attractive place to live and study.
Natural Beauty: Australia's stunning landscapes, from beautiful beaches to lush rainforests, offer a high quality of life outside the classroom.
The Role of Australia Study Visa Consultants
Australia Study Visa Consultants are experts who are really good at helping students from other countries with all the complicated steps to get a visa for studying in Australia. Their role encompasses a wide range of services, making the journey from application to arrival in Australia smoother and less stressful.
1. Visa Guidance and Application Support:
Visa consultants provide in-depth information on different visa types, such as student visas (Subclass 500), and guide students in choosing the right one.
They help you fill out and send your visa applications, making sure you have all the right papers.
2. Course and University Selection:
Consultants offer expert advice on selecting the most suitable courses and universities based on the student's academic background and career goals.
They keep students informed about admission requirements, application deadlines, and scholarship opportunities.
3. Documentation Assistance:
Visa consultants help students compile necessary documents, including academic transcripts, language proficiency scores, and financial statements, to meet visa requirements.
4. Interview Preparation:
Many visa processes require interviews. Consultants provide coaching and mock interview sessions to help students confidently face visa interviews.
5. Financial Guidance:
Consultants assist students in understanding the financial requirements for studying in Australia, including tuition fees, living expenses, and potential part-time work opportunities.
6. Visa Processing and Follow-up:
They liaise with immigration authorities on behalf of students, ensuring a smooth visa processing experience.
Consultants provide updates and information about the status of visa applications.
7. Pre-Departure Briefing:
Before departure, students receive valuable information about life in Australia, including accommodation, travel, and cultural adaptation.
8. Post-Arrival Assistance:
Upon arrival in Australia, consultants often continue to support students, helping them settle into their new environment.
The Benefits of Using a Consultant
Now that we understand the role of Australian study Visa Consultants, let's explore the benefits of seeking their assistance:
Expertise and Experience: Visa experts know a lot about Australia's visa rules, how to get into universities, and how the education system works. Their expertise streamlines the application process.
Time and Stress Savings: Navigating the visa process can be time-consuming and overwhelming. Consultants simplify the process, reducing stress for students and their families.
Increased Chances of Success: With consultants' guidance, students are less likely to make mistakes on their visa applications, increasing their chances of approval.
Access to Updated Information: Consultants stay informed about changes in visa regulations and university policies, ensuring students have the most current information.
Personalized Guidance: Each student's situation is unique. They give you advice that's just for you and what you want to achieve.
Smooth Transition: From visa approval to arrival in Australia, consultants facilitate a smooth transition, helping students adapt to their new environment.
Australian Study Visa Requirements
Before you can begin your educational journey in Australia, you must obtain the appropriate visa. Most international students use a Student Visa (Subclass 500). Here are the key requirements to secure this visa:
1. Confirmation of Enrollment (CoE)
You need a Confirmation of Enrollment (CoE) from an Australian school. This paper proves you got into a valid course and is super important for your visa request.
2. Financial Capacity
You have to show that you have enough money to pay for your school fees, living costs, and your trip back home. You might need to show your bank statements or other money papers. The estimated amount would be 35,000 US dollars Per Year.
3. Overseas Student Health Cover (OSHC)
If you're an international student in Australia, you have to get health insurance called Overseas Student Health Cover (OSHC). This helps pay for your doctor visits and medicine while you're here.
4. English Proficiency
You may need to provide evidence of your English proficiency through recognized tests such as IELTS, TOEFL, or PTE, depending on the course and institution's requirements.
| | |
| --- | --- |
| Bachelors / Undergraduate Studies | Masters / Postgraduate Studies |
| IELTS 5.5-6 | 6-6.5 IELTS Academic |
| With no more than 3 years of gaps in study | Gap of no more than seven years |
5. Genuine Temporary Entrant (GTE) Statement
The GTE requirement checks if you're really planning to study in Australia. You'll have to write a letter explaining why you picked Australia and what you want to study here.
6. Health and Character Checks
You may be required to undergo health and character checks as part of your visa application. These checks aim to ensure that you meet Australia's health and character requirements.
7. Visa Application and Fee
Complete the online visa application form (Form 157A) through your ImmiAccount on the Australian government's official immigration website. You need to give money for your visa application, but how much depends on the visa you want and where you're from.
8. Academic Qualifications
You must meet the academic qualifications and prerequisites specified by the institution for your chosen course. If you want to apply for Bachelor / Undergraduate Studies then your intermediate marks should be more than 50% and the same goes for Master / Postgraduate Studies
9. Statement of Purpose (SOP)
Many institutions ask for a well-written Statement of Purpose (SOP) as part of your application. This paper should talk about what you want to learn and do in the future and why you want to study this course.
10. Letters of Recommendation
Some classes might need letters from teachers or people who know you well and can say you're good for the course.
Australia Study Visa Application Process: Your Path to Academic Excellence
Embarking on a journey to study in Australia is an exciting adventure, but it begins with a crucial step – the visa application process. To help you navigate this process smoothly and realize your dream of studying Down Under, we've compiled a comprehensive guide to the Australia study visa application process.
Step 1: Choose Your Course and Institution
Before applying for a study visa, you must have a clear idea of the course you want to pursue and the institution you wish to attend. Look into Australian schools to find the one that's best for what you want to learn and do.
Step 2: Check Visa Eligibility
There are different visas for students coming to Australia, like the Student Visa (Subclass 500) and Training Visa (Subclass 407). Make sure you qualify for the visa that matches the course and school you picked.
Step 3: Receive Confirmation of Enrollment
Once you've been accepted into your chosen program, you'll receive a Confirmation of Enrollment (CoE) from your institution. You really need this paper for your visa request because it shows you're signed up for an approved course.
Step 4: Gather Required Documents
Prepare the necessary documents to support your visa application. Commonly required documents include:
Passport: Ensure your passport is valid for the duration of your intended stay.
CoE: Your Confirmation of Enrollment.
Proof of Funds: Evidence that you can cover tuition fees, living expenses, and return travel.
Health Insurance: Overseas Student Health Cover (OSHC) is mandatory for international students.
English Proficiency: Proof of your English language proficiency through tests like IELTS, TOEFL, or PTE.
Character and Health Checks: You may need to undergo character and health assessments.
Statement of Purpose: A well-written statement explaining your study plans in Australia.
Passport-Sized Photographs: As per specifications outlined by the Australian government.
Step 5: Complete the Online Application
Create an ImmiAccount on the Australian government's official immigration website. Fill out the online visa application form (Form 157A) accurately, providing all required information and documentation.
Step 6: Pay the Visa Application Fee
Pay the visa application fee, which varies depending on the type of visa and your location. You can make the payment online through your ImmiAccount.
Step 7: Biometrics and Health Checks
If required, attend a biometric appointment and undergo health examinations. The Australian government may request these checks as part of the visa application process.
Step 8: Attend an Interview
Sometimes, you might have to go to a meeting at the Australian embassy or consulate near you. They do this to check the info you gave in your application.
Step 9: Visa Decision
After they finish checking everything, they'll let you know if you can get a visa or not. If approved, you'll be issued a visa grant notification, which includes your visa grant number and the conditions of your visa.
Step 10: Travel to Australia
With your visa in hand, you're ready to plan your travel to Australia. Make arrangements for your accommodation, airport pick-up, and other necessities to ensure a smooth transition to your new academic journey.
Keep in mind, it can take different amounts of time to get your visa, so apply early before your course begins. And make sure you know the latest rules for visas while you're applying.
Study in Australia with a Scholarship: Turning Dreams into Reality
We've got all the info you need, from learning about different scholarships to how to get one. Let's embark on this educational journey together.
1. Academic Excellence
Australian institutions maintain rigorous academic standards, fostering critical thinking and innovation among students.
2. Research Opportunities
The country invests heavily in research and innovation, offering students the chance to participate in groundbreaking projects.
Types of Scholarships
Before we talk about how to apply, it's important to know the kinds of scholarships you can get as an international student in Australia.
1. Government Scholarships
These scholarships are funded by the Australian government and are often awarded based on merit, academic excellence, and research potential.
– Australia Awards Scholarships
Australia Awards Scholarships are big prizes given by the Australian government. They are primarily for students from developing countries and cover full tuition, travel, and a living allowance.
–  Research Scholarships
For those pursuing postgraduate research degrees, research scholarships can provide financial support and opportunities to work on cutting-edge projects.
2. University Scholarships
Australian universities have different scholarships, like ones for good grades, leadership skills, or specific courses. Here are some of them.
Deakin University
Latrobe University
Monash University
University of Technology Sydney (UTS)
Tips for Securing a Scholarship
Scholarships can be tough to get, but if you do things the right way, you can improve your chances.
1. Start Early
Start looking for scholarships way before you plan to start school. Research available scholarships and their deadlines.
2. Tailor Your Application
Make your scholarship applications show off your strong points and match what the scholarship is looking for.
3. Outstanding Academics
Maintain a strong academic record. Scholarships often prioritize students with exceptional grades.
4. Extracurricular Activities
Get involved in activities outside of class, like helping in your community or taking on leadership roles, to show that you're a well-rounded person.
5. Stellar Personal Statement
Craft a compelling personal statement that showcases your passion for your chosen field and your commitment to making a difference.
What is the living cost for students in Australia?
The cost of living for students in Australia can vary significantly depending on factors such as the city or region you choose to study in, your lifestyle, and your personal spending habits.
Accommodation: Housing costs will likely be your biggest expense. You can live on campus, share an apartment, or rent a room in a house. On average, you can expect to pay between AUD 200 to AUD 400 per week for accommodation.
Food: Your food expenses can vary, but a rough estimate is around AUD 80 to AUD 150 per week. Cooking at home can be more economical than dining out.
Transportation: The cost of public transportation varies by city. In big cities like Sydney and Melbourne, you might pay about AUD 30 to AUD 50 per week for transportation.
Health Insurance: You must get Overseas Student Health Cover (OSHC) if you're an international student. The cost depends on the duration of your course and the provider but can range from AUD 500 to AUD 700 or more per year.
Books and Supplies: Depending on what you're studying, you might spend roughly AUD 500 to AUD 1,000 per year on books and supplies.
Personal Expenses: This includes phone bills, entertainment, clothing, and other personal items. Planning to have about AUD 50 to AUD 100 per week for your expenses is a good idea.
Tuition Fees: The cost of your classes can be very different based on where you study and what you're studying. Make sure you know how much your course costs.
Emergency Fund: It's advisable to have some savings set aside for unexpected expenses.