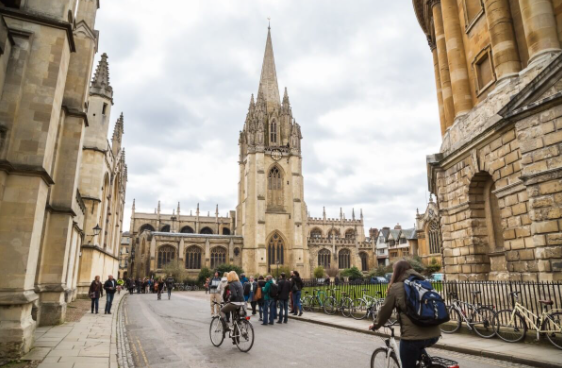 Study, Work, Live in United Kingdom
UK is among the world's most popular immigration destinations if you want to study or work abroad. Innovator visas and startup visas have made it difficult for many entrepreneurs to enter the UK. You will often need to apply under the UK points-based visa system, which evaluates applicants against various criteria designed to evaluate their eligibility for a UK work or study visa. Most work-related applications are submitted through this system, including Tier 2 visa applications for skilled workers and Tier 4 visa applications for students. The current Government no longer refers to points-based visas as "tiers."
UK Visa System
In the UK, visas consist of the following:
Tier 1 visa: This visa is for 'high-value migrants' outside the EEA and covers only the Investor visa category. Global Talent visa (Tier 1 Exceptional Talent visa) and Exceptional Promise visa are available. UK Innovator visas replaced Tier 1 Entrepreneur visas on 29 March 2019.
The Skilled Worker Visa is for people with a job offer in the UK from a Skilled Worker Sponsor who are not nationals of the European Economic Area (EEA). A skilled worker transferred to the UK by an international company via the Intra-Company Transfer route, a skilled worker who meets the points requirement, and ministers of religion and sports people fall into this category.
Visas in Tier 3 are for low-skilled workers filling specific labor shortages. Neither the Government nor the department has allocated any visas to this category. As a result, you are not eligible to apply for a Tier 3 visa.
There is a student visa category for students who wish to study in the UK, formerly known as the Tier 4 visa. Student visa applications require acceptance into an accredited UK educational institution.
Temporary Work Visa: The temporary work visa category, formerly known as Tier 5, includes six sub-tiers of temporary workers, including creative and sporting, charity, religious workers, and the youth mobility scheme, which enables about 55,000 young people to work in the UK on working holidays each year.
Nationwide Experts Visa Classes
To avoid any issues, you should speak with a reputable immigration visa agency that is familiar with the process of bringing visitors to Australia. An Australian visit visa must be applied for using official documentation. Use a trusted Australian Visa Consultant in Lahore for the best service. We make sure that when you apply for an Australian visa, you satisfy all requirements. It can be challenging to obtain a visit visa, therefore you should seek help from a company like "Dream International.