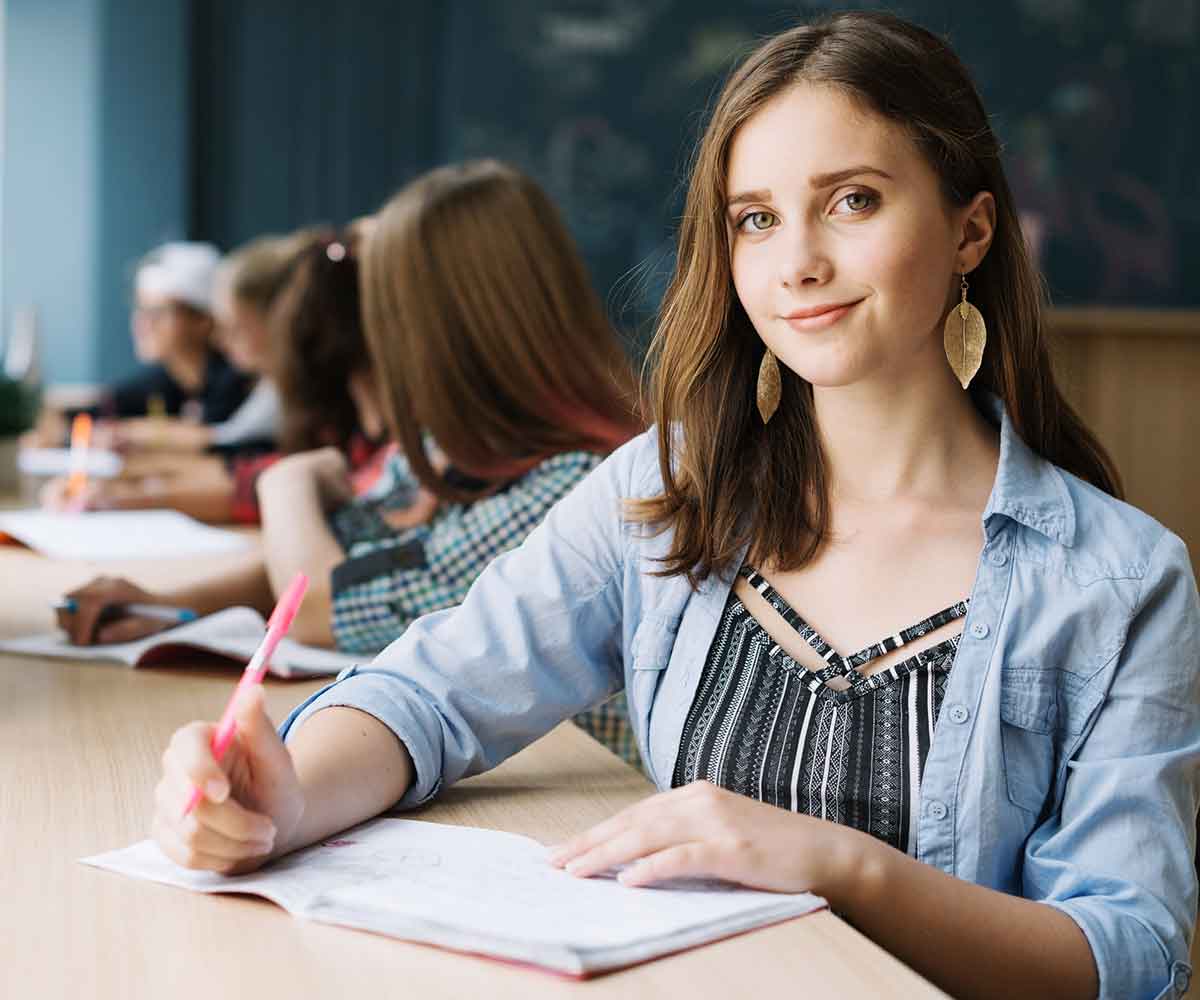 TOEFL Institute in Lahore
Dream International offers TOEFL Training in Lahore, Pakistan. In this test, the ability to understand and communicate in English across all four language skills is assessed for individuals who intend to study or work in countries where English is the language of communication. These language skills involve writing, reading, listening, and speaking.
Worldwide, education institutions, faculties, government agencies, and professional organizations consider TOEFL scores a trusted and valid indicator of English proficiency.
Internet-Based Test
TOEFL has gradually replaced computer-based tests (CBT) and paper-based tests (PBT), although paper-based testing is common in a few areas. In 2005, TOEFL tests were offered in the United States, Canada, France, Germany, and Italy. Due to the discontinuation of the CBTs in September 2006, these scores are no longer valid.
During the TOEFL iBT test, you may take notes. The four-hour test is divided into four sections, each measuring one of the basic language skills (while other tasks require integrating multiple skills) and all tasks related to the academic language used for higher education. You may retake the test no more than once every 12 days.
Reading
Questions are asked based on 3-5 passages, each of which is approximately 700 words long. These passages deal with academic topics; they might be found in a textbook at an undergraduate university. Reading passages requires an understanding of rhetorical functions such as cause-effect, compare-contrast, and argumentation. Questions pertain to main ideas, details, inferences, essential information, sentence insertion, vocabulary, ornamental purpose, and overall thoughts.
Listening
In the Listening section, there are 6 passages, each lasting 3 to 5 minutes. These include two student discussions and four academic lecture passages. Usually, a student, professor, or campus service provider is involved in the conversation. Lectures are self-contained portions of academic lectures involving student participation and assuming no prior knowledge of the subject. Lecture passages and conversations are each heard only once. Test-takers may take listening notes, referring to them when answering questions. Conversations have five questions, and lectures have six. It measures the ability to understand main ideas, important details, implications, and the relationship between ideas.
Speaking
We evaluate students based on their ability to speak spontaneously and communicate their ideas clearly and coherently. There are six tasks in the Speaking section: two independent and four integrated. In the two separate tasks, test-takers answer opinion questions on familiar topics. The reading and listening tasks require test-takers to respond to a question about the text and the lecture, as well as a question about campus life. The integrated tasks assess how well test-takers synthesize and effectively convey information from the reading and listening material. It may be helpful for test-takers to take notes as they read and listen and use their letters as preparation for their responses. Before speaking, test-takers have a short preparation period. The answers are digitally recorded, sent to Online Scoring Network (OSN), and evaluated by three to six raters.
Writing
Writing section involves: one integrates, and one is independent. It measures the ability to write in an academic setting. The integrated task requires test-takers to read a passage on an academic topic and then listen to a speaker discuss it. After that, the test-taker writes a summary relating the important points in the listening passage to the reading passage. Instead of just listing personal preferences or choices, test-takers must write an essay that states their opinion or choice and then explains it. Responses are sent to the ETS and evaluated by at least 3 different raters.